**Custom**
Here is another complicated one for you curious ones. As you can see, the vector file has been simplified, but still resembles the original image. The vector file is also more ideal for various printing purposes, and much cleaner!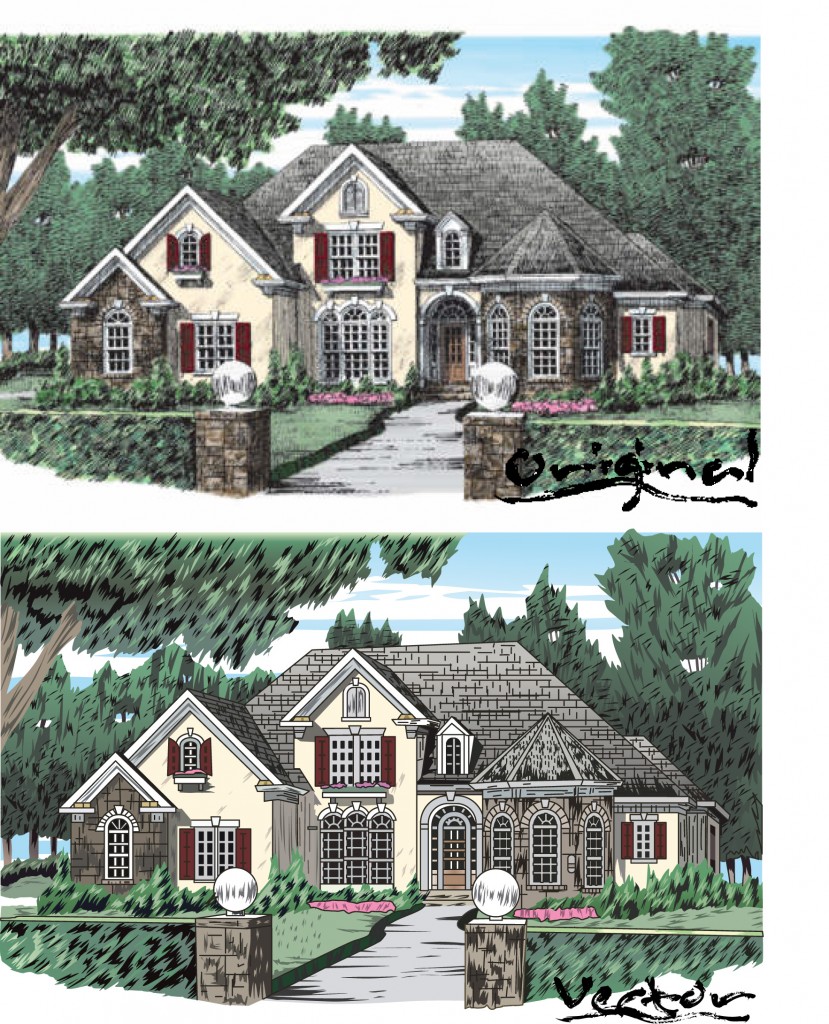 If you need something with about as much detail vectorized, you should always get a quote and opinion first before proceeding.
You can upload a quote for a speedy and efficient process here: Here (no account required).