Like the Copyartwork.com facebook page and share the "Share This Post" post from that page on your facebook timeline for a chance to win $40 off one Copyartwork service, vectorizing or digitizing. (Not valid on previous orders) The winner will randomly be selected from the list of shares and will be announced on Friday 7/20 @ 1:00 pm PST. This is a great opportunity that you don't want to miss out on.
Here is a link to the page: http://www.facebook.com/pages/Copyartworkcom/204204956279909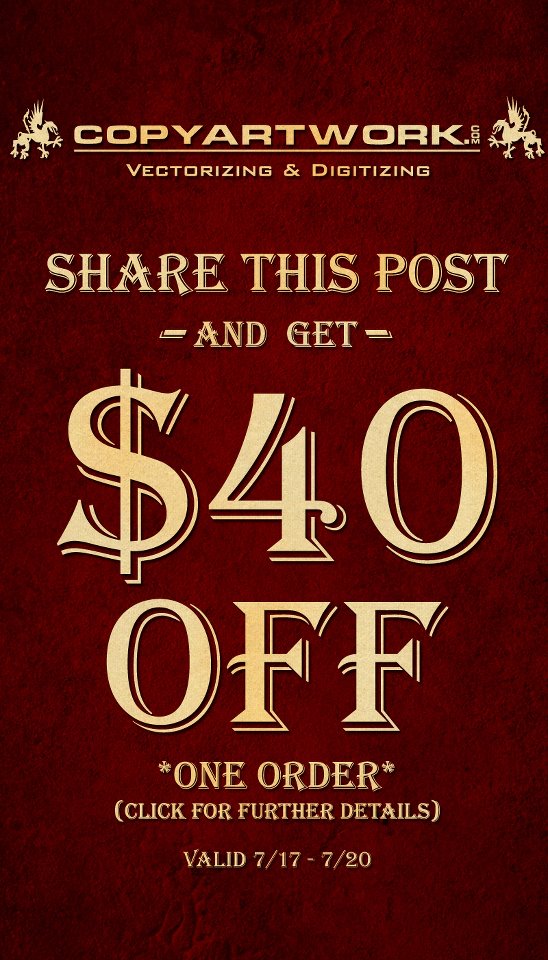 Thank you for taking the time to read our article. Please contact us at [email protected] , If you have any questions or comments. You are welcome to call at 909-605-6887 anytime. We love to hear from you!

If you like to Sign Up for a FREE ACCOUNT , please check out this link. Sign Up
If you need more information on vector service, please go here: Vector Artwork