Easy-Devils > LN
The difference between bitmap images and vector image is clear… especially with samples like this one where the bitmap image is so low resolution that even at a small size the details are blurred and unclear. The customer had a white outline also added to these designs for printing on dark shirts (having outlines and lettering added can be done for no additional charge, as long as it is within reason).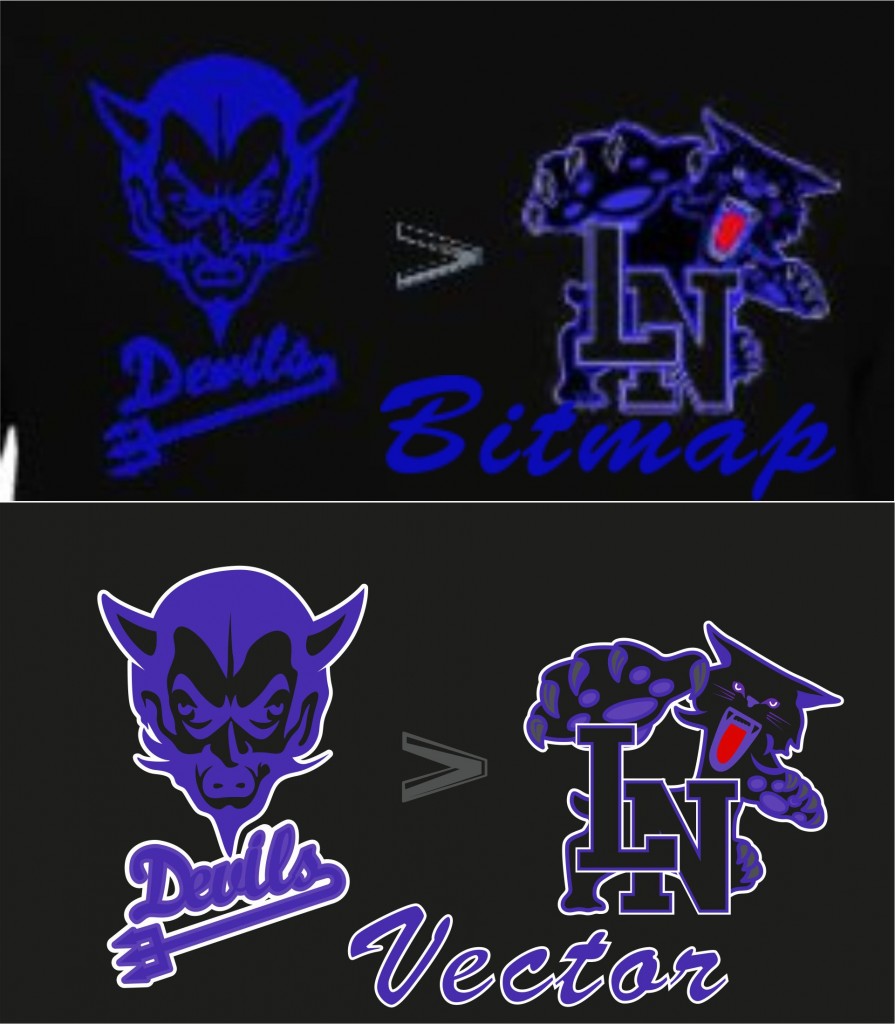 Designs of this complexity can be done for the standard $14. If you would like your artwork redrawn in the vector format please sign up for a free account and upload your file through the "Vectorizing" section on our website: CopyArtWork Signup Page
SIGN UP FOR FREE ACCOUNT
Also if you would like to Sign Up for a FREE ACCOUNT where you can submit artwork to be vectorized , please feel free to check out this link. Sign Up
You can upload a quote for a speedy and efficient process here: Here (no account required).
You can find other photo-to-vector samples here on the blog. Please browse through our website to take a look at different photos and drawings we can and have done before and get an idea of how they turnout.