Vector artwork to an original.
If you are looking into making an original logo, check out how we created and this logo for Hageman custom guitars. As you see you even if you have a slight direction where to go. We can take it to the final steps. We can create this using our freelancer service or a custom vector service.
Copyartwork.com can convert your small details and create an original logo for you. We take those details to vectorize it, stylize it, redraw it to your specification. All we need is you idea and desire to make something new to this world.
Check out the fine detail in the "detailed vector" version. Very impressive. Instructions were as follows:
I need a design logo for a guitar class that I am teaching. The completed logo will be lasered into a guitar headstock. Completed size not to exceed 2-inches in diameter. I want the "head only" of the Mercury Head dime inside of a "wreath-like" border (which takes the place of the circle) which is open at the bottom to allow for a "vintage-like" font that reads'56 (like 1956 but without the 19). The '56 would be bold in its look, a bit large and slanted a bit. I am wanting the photo like look to the Mercury head when it is lasered. This logo design will be a point of emphasis on the guitar and should look "clean".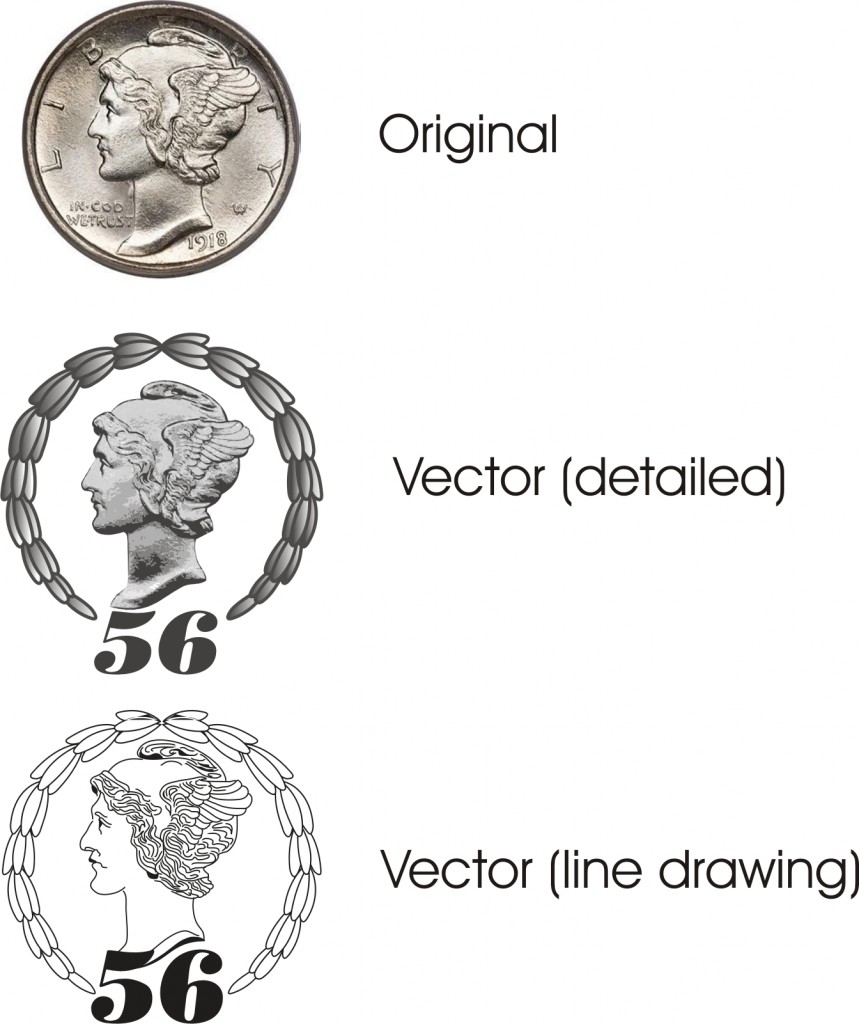 The customer later requested additional work done as seen below. They requested for the font to have a "50's vibe" and to have the line art version for laser engraving.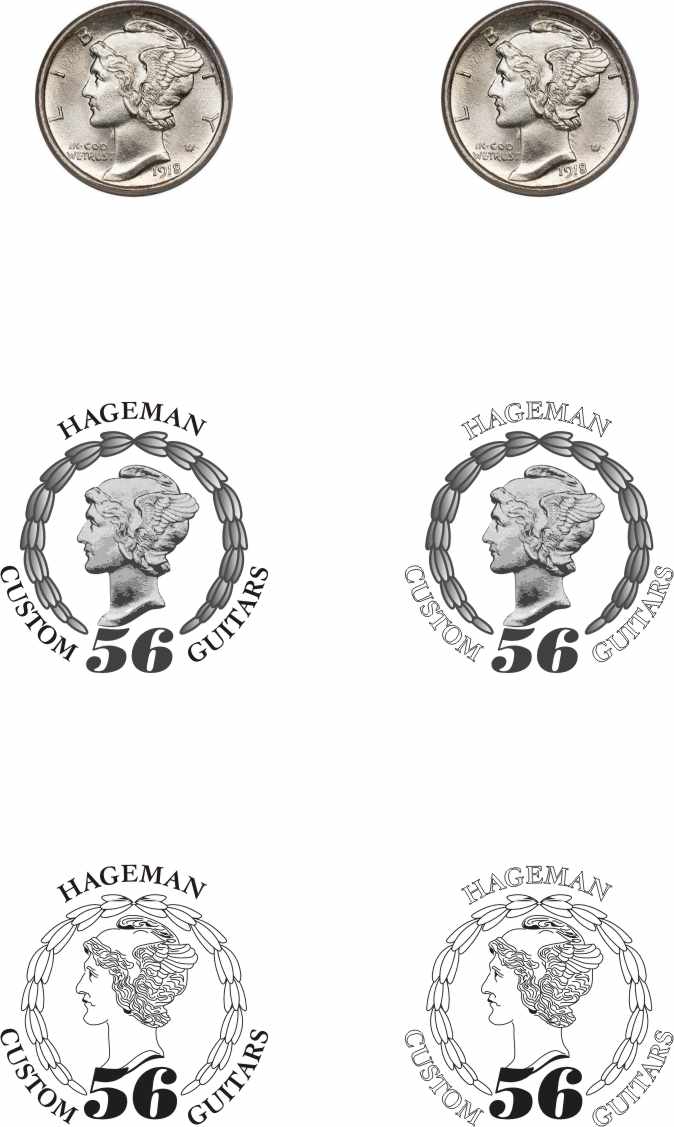 For anyone in need of original vector artwork, please sign up for a free account at our website (https://www.copyartwork.com/signup.php?webLang=Copy) and upload a "Hire a Freelancers" quote request.
For more information regarding our "Hire a Freelancer" service, please visit this page: