***Easy***
A lot of people need their logos/designs vectorized for vinyl cutting. In this case, they will usually need it in as a one color design with no over lapping objects. Here is one done in Illustrator for a plumbing business. Our artist kept the same design but made it much more clean and professional looking and they also had a phone number added which is very simple and can be requested for any vectorizing order.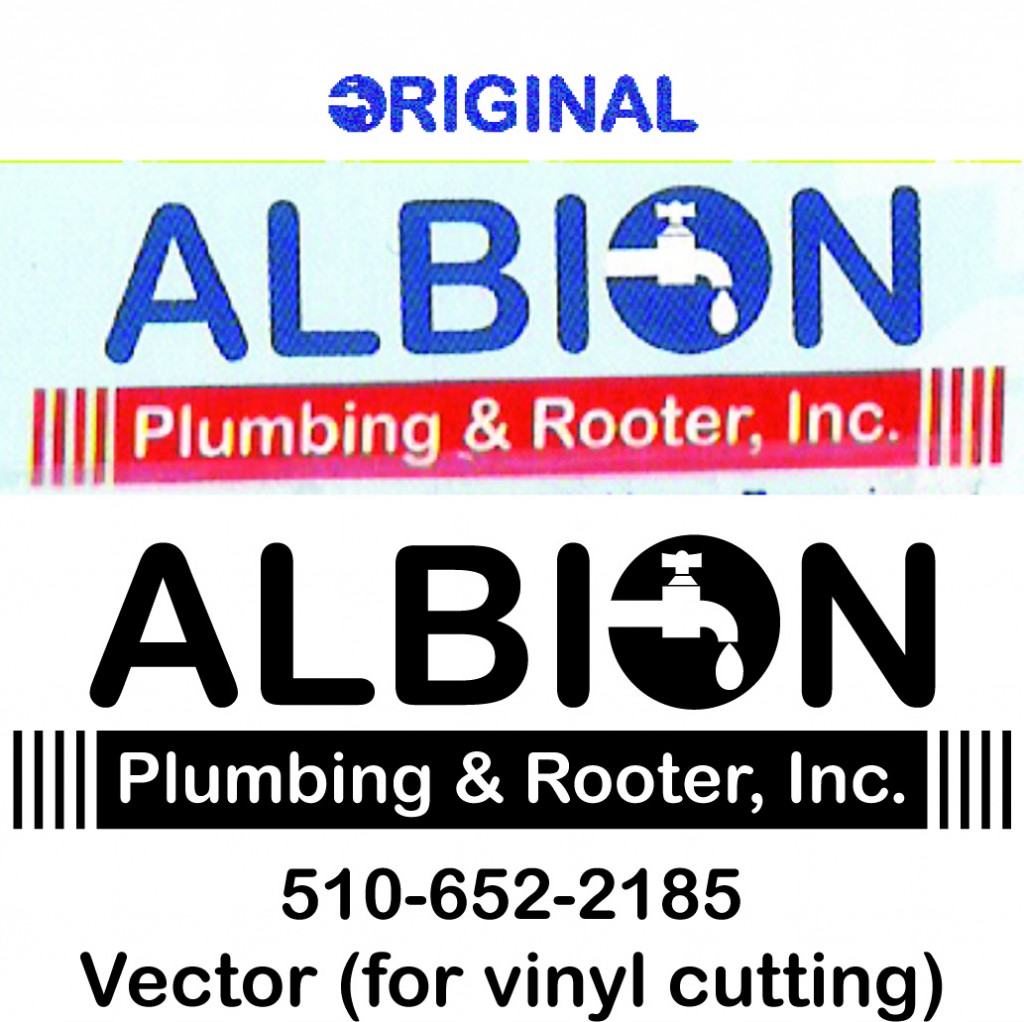 Images of this complexity can be done for the standard $14 "easy" charge. If you would like your artwork redrawn in the vector format please sign up for a free account and upload your file at our website: CopyArtWork Signup Page
Sign Up For A Free Account
Also if you would like to Sign Up for a FREE ACCOUNT where you can submit artwork to be vectorized , please feel free to check out this link. Sign Up
If you would like a quote, you can also upload one HERE. (No account necessary)
You can find other photo-to-vector samples here on the blog. Please browse through our website to take a look at different photos and drawings we can and have done before and get an idea of how they turnout.