Popular Halloween Designs for Shirts
Claw Halloween Vector. Happy Halloween everybody! Below is a vicious looking vector redraw of a claw tearing through fabric. The artwork is perfect for using on a cool looking t-shirt, or for using as an addition to a monster themed design. Claws tearing through a shirt is a very popular design on t-shirts, especially for teens and young adults. Monster designs on tshirts are not only popular during Halloween, but year round! Focusing on popular designs in this way can be key in growing your apparel business in these social media driven times.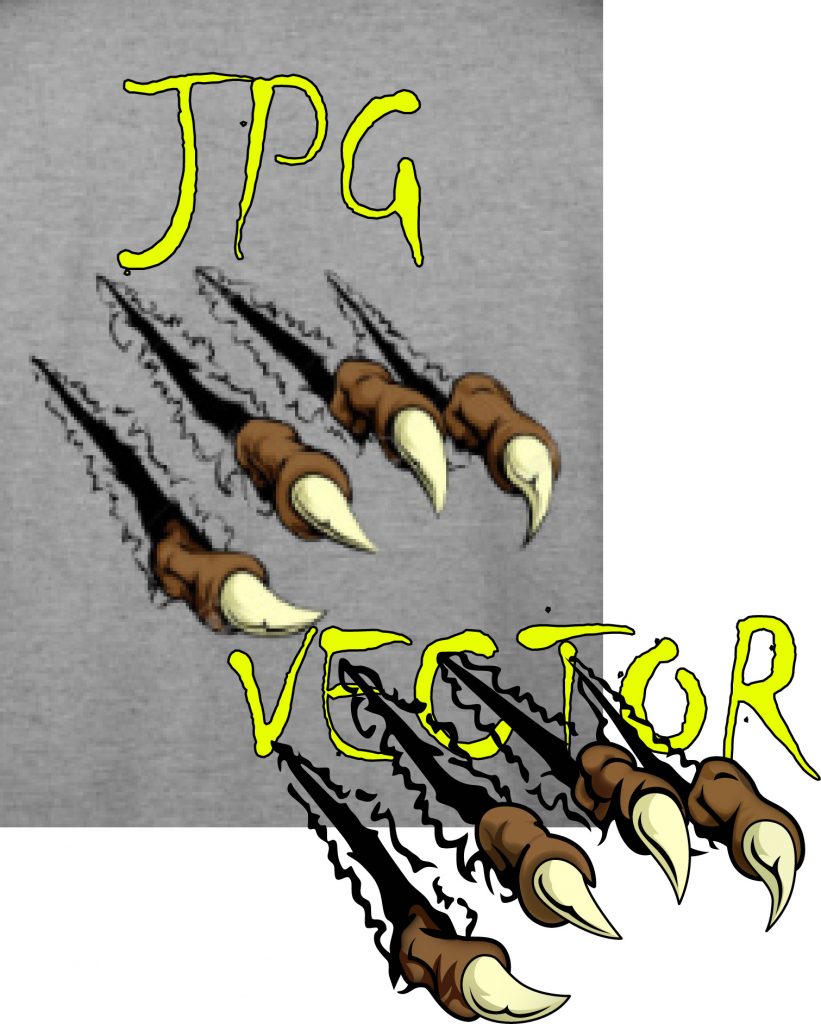 Details of Claw Halloween
The vector format is amazing at adapting for using on other designs or apparel. This vector redraw of the claws has transparency in the open areas between the tear marks. This allows the apparel to show through when printing as is, or in the case that you use it on another design can allow more freedom for the artist to use artwork behind it. Also, the advantage of redrawing a design in vector format, is that you can make changes to the design in subtle or more noticeable ways, thus making your design more unique and stand out.
Download Free Vector files
Download free vector files from our site here: https://www.copyartwork.com/free-vector-files.php
How to Convert my Artwork to a Vector File
Copyartwork.com can redraw your design in the vector format, starting at $8. Our real artists in Southern California redraw the designs so they are clean, and set-up to work for your needs specifically. You can signup for a free account here, and place your order: https://www.copyartwork.com/signup.php
Once signed up, you too can have your claw design, or other monster artwork, redrawn in vector format.
More raster to vector samples
View more samples of our Vectorizing on our blog here: https://vectorsquad.com/hut-on-the-beach-photo-vector/