How to upload a Corrections Request on Copyartwork.com
We recently updated our control panel recently and thought it time to update our correction procedures.
These images explains it as easy as 1, 2, 3. Uploading a corrections request is the best and fastest way to have an edit processed on your file since the request is sent straight to the art department. It can also be used for supplying additional information or files that are related to a certain file.
Step 1: Control Panel

Log into your account and navigate to your control panel. Once in the control panel click "Manage Files" on the side menu to open a list of all previously placed orders.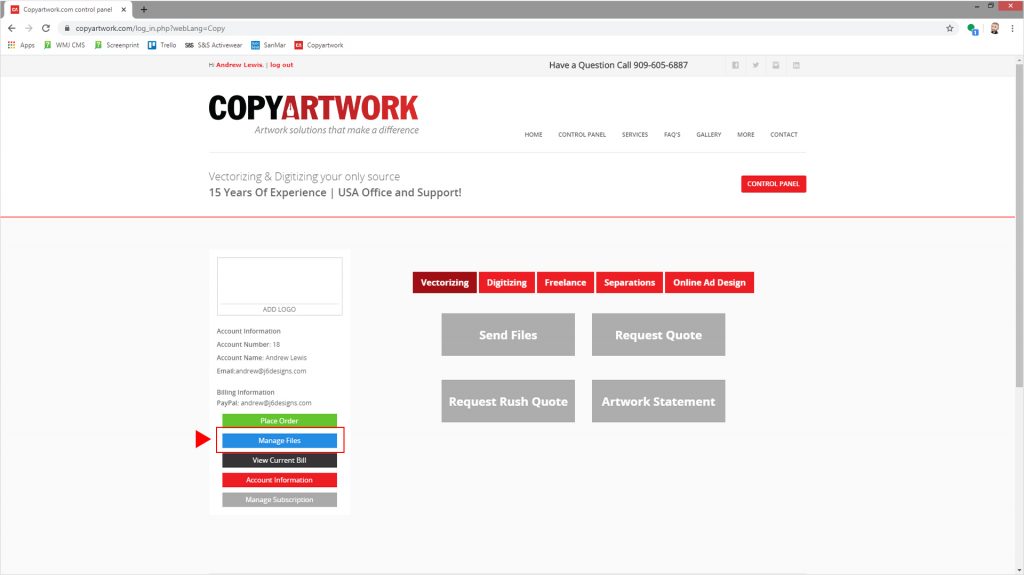 Step 2: Select your file

Find the file you'd like to have corrected and click the "Need Corrections?" link on the right side of the row.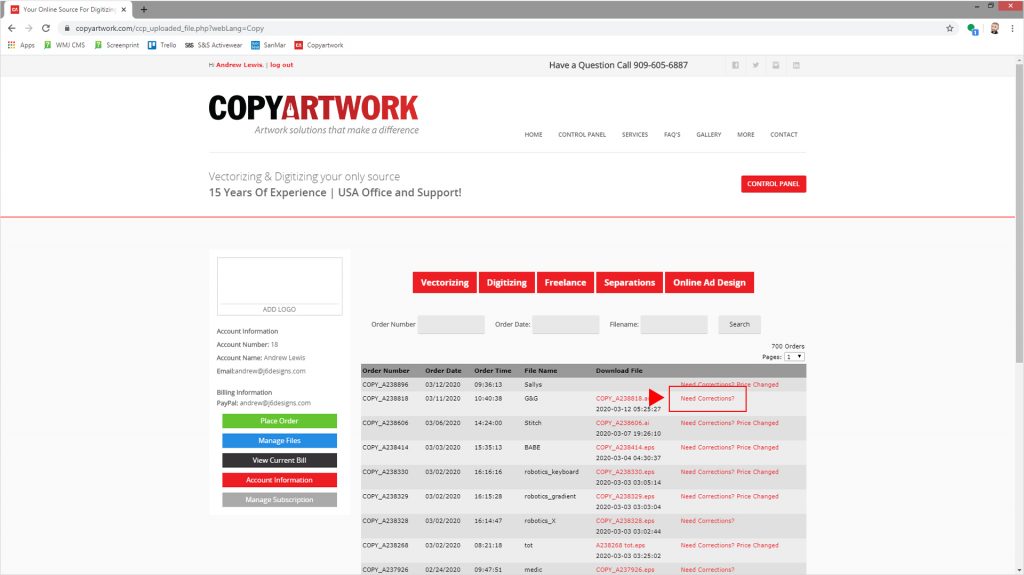 Step 3: Tell us what to do

Once you've found the file and followed the link, simply write a message to our art department describing the corrections you'd like us to make.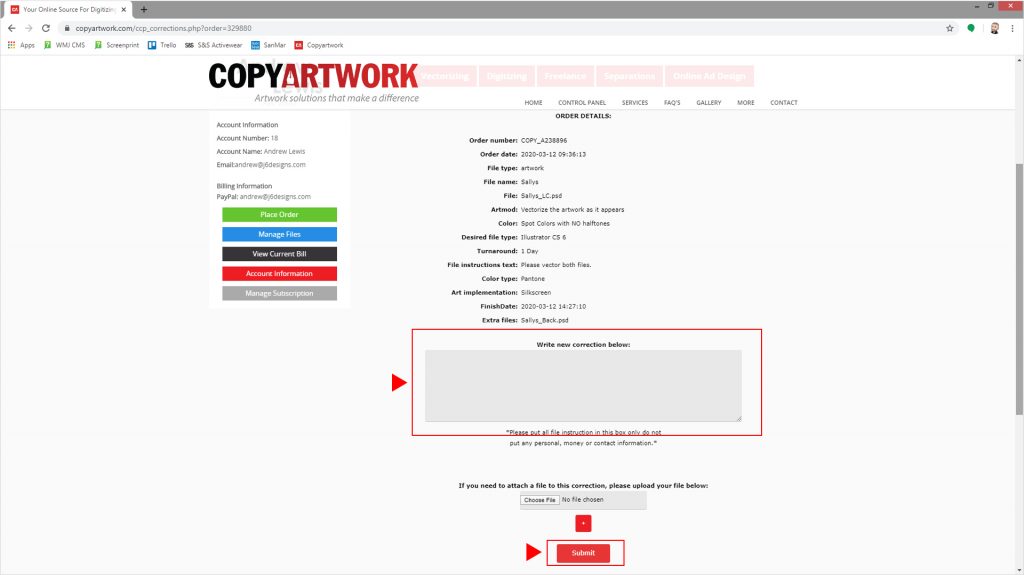 If you do not have an account, you can sign-up free here: CopyArtwork.com Sign Up Page