Keep safe during novel coronavirus pandemic
We hope everyone is staying safe and trying to weather the storm business-wise during this difficult time amid the COVID-19 pandemic.
Customer service availability during COVID-19 quarantine
We (copyartwork.com and sister companies) are open for business per usual, but we may need to limit customer service depending on the situation. Please make sure to upload any requests online as much as possible to ensure the quickest service.
Get requests processed quickly
This image shows how to upload a corrections request online if needed.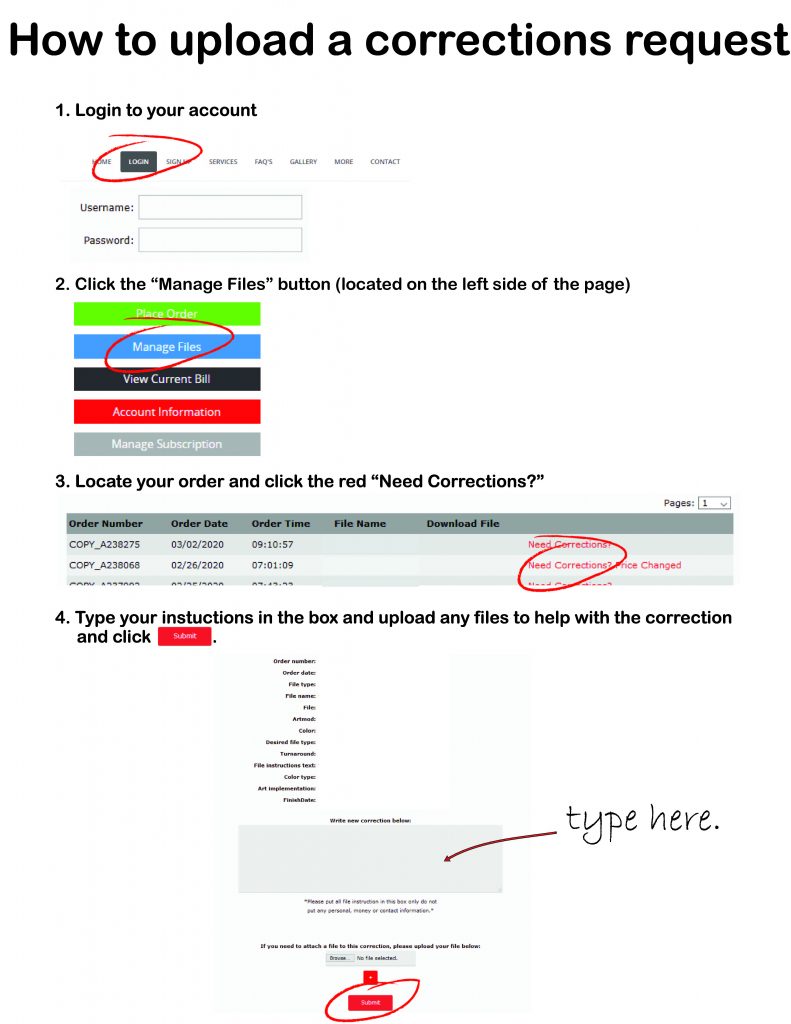 Thank you, from the Copyartwork.com team.