Copyartwork is here to help, even in those hard times.
We are honored when we receiving these projects. We take those requests seriously and return them as quickly as possible. Do you trust this important project to be given to oversea companies that have no idea what this project means to you? Let us handle those request to make sure they are done correctly
In memory of artwork is a delicate issue. We work hard to get the results you want. Here is another example in which the customer provided a rough sketch of what they are looking for in terms of structure.
Below are the Customer instructions:
I need a drawing of two children, one boy and one girl with their hand over their heart, looking at the American flag flying from the flagpole. also need one adult as if raising the flag. I do not need a lot of detail. the drawing will be like a plaque in cement, for a memorial so no intricate detail is needed. should have the whole flag in the drawing. not a particular color scheme, black and white is fine. will need to vectorize the image.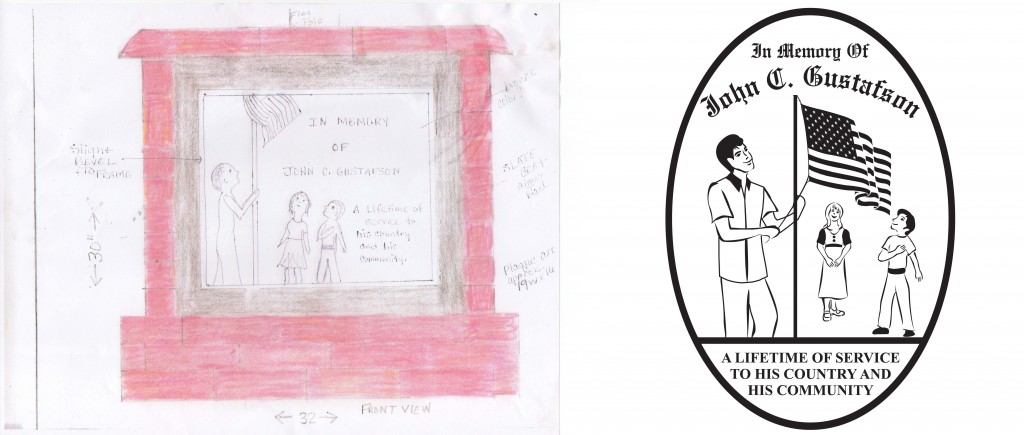 For anyone in need of original vector artwork, like a "In memory of" please sign up for a free account at our website (https://www.copyartwork.com/signup.php?webLang=Copy) and upload a "Hand Drawn Illustrations" quote request.
For more information regarding our "Hire a Freelancers" service, please visit this page: