Our artists are very talented, and can mimic talent as seen below. Though the vector version does not contain the detail the original has, it is cleaner and ready for applications such as printing. And as you can tell, it looks very close to the complex original. You can usually tell if an image has been vectored or not by the quality and vibrancy of the colors.
If you have images that have been vectored, this process will not be necessary. We can use your own previously-vectored files to produce the design(s) required. If you would like your artwork redrawn in the vector format please sign up for a free account and upload your file through the "Vectorizing" section on our website: CopyArtWork Signup Page
Also, if you do not know exactly how you would like your logo to look, but you have a good idea that requires some creative input, we also have a service for that: Hand Drawn Illustrations Service Info Page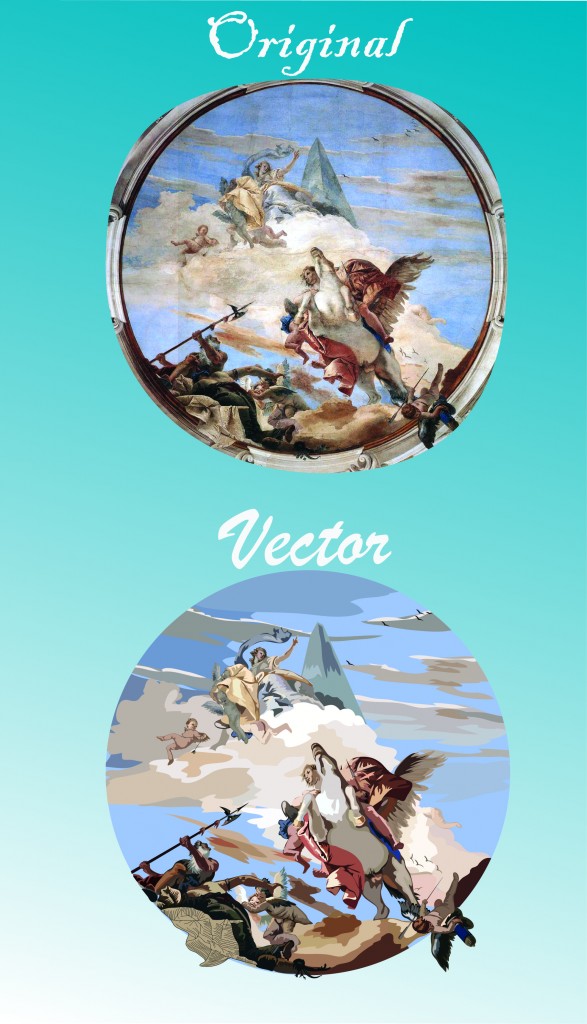 If you would like a quote for your artwork, regardless of complexity, please upload a quote request Here (no account required).
This job is an especially difficult one, and the quote price for jobs of this much detail are much higher, as it takes the artist more time to recreate.
You can find other photo-to-vector samples here on the blog. Please browse through our website to take a look at different photos and drawings we can and have done before and get an idea of how they turnout.