***Hard***
Ready for the Holidays?! Here is another one will various elements and details that can be done for $18. The vector version looks like the original, but more detailed and the cleaned up to gives it that extra "Santa Spirit". Make sure you turn in your art in time to meet all changes in time frames for the holidays!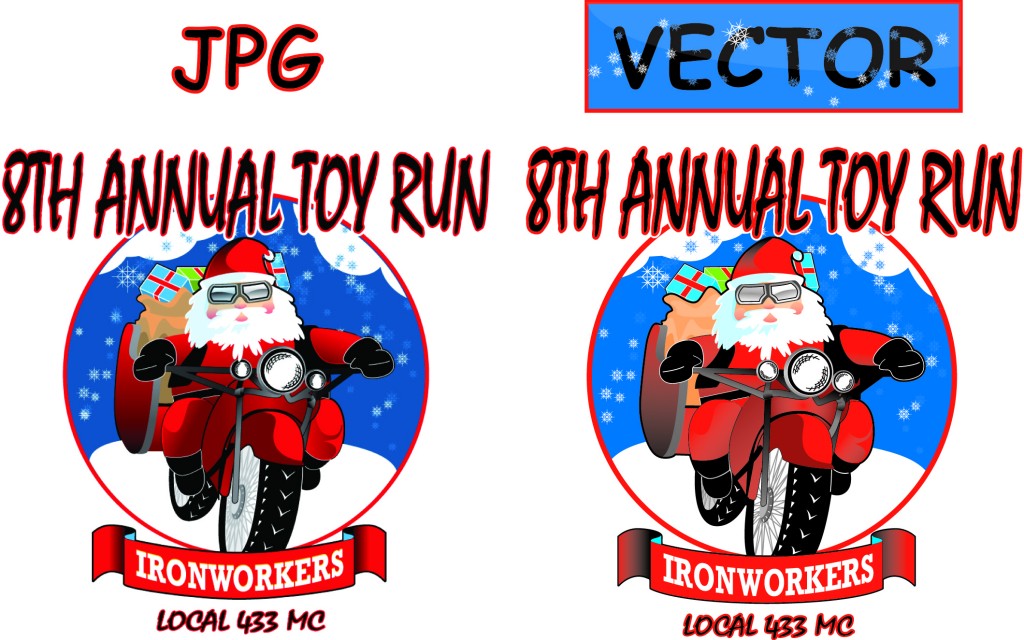 JPG to Vector
Sign up for free
You can upload a quote for a speedy and efficient process here: Here (no account required).
You can email us the image if you are unsure if it would fall into the $18 category.
If you like to Sign Up for a FREE ACCOUNT , please check out this link. Sign Up
Thank you for taking the time to read our article. Please contact us at [email protected] , If you have any questions or comments. You are welcome to call at 909-605-6887 anytime. We love to hear from you!