***Custom***
Here is a very detailed one. The recreation of the front of the $10 bill is not perfect, but it works for printing and design needs. Notice the close attention to detail in the small designs. Some of our designs look good enough to eat, this one looks good enough to spend (almost)!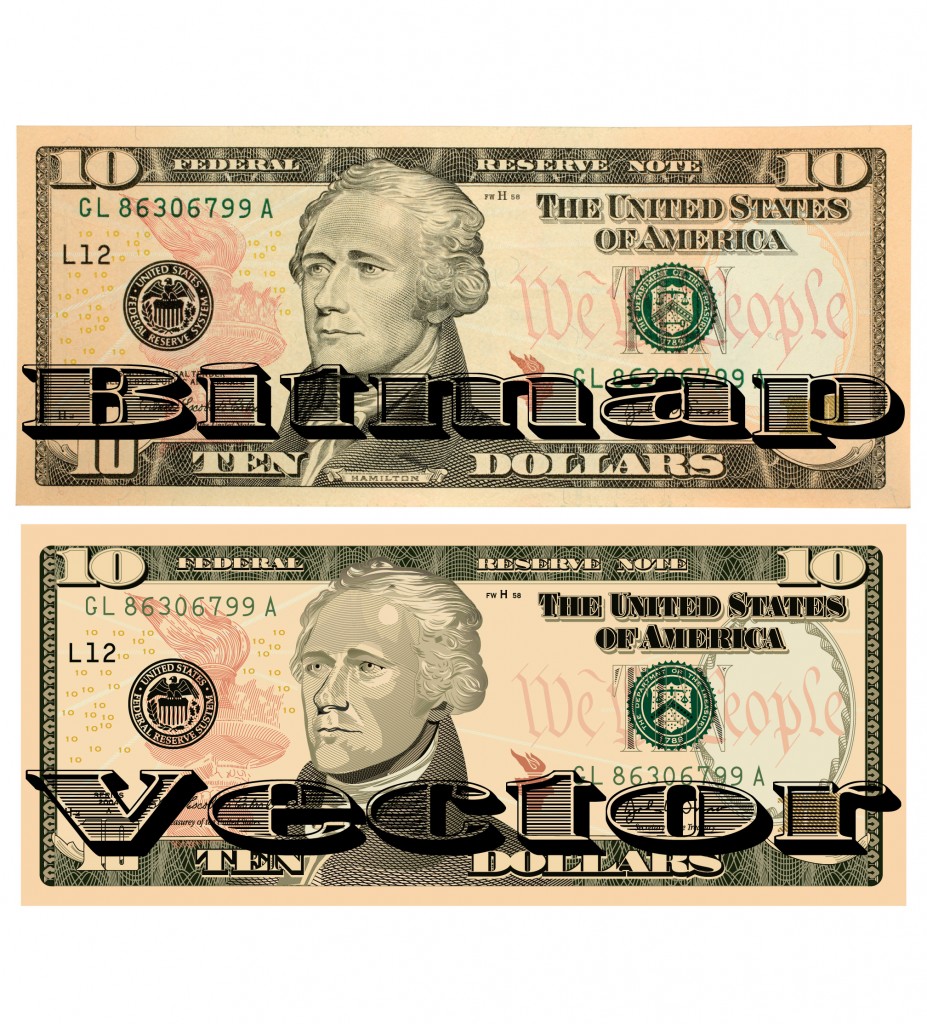 If you need something with about as much detail vectorized, you should always get a quote and opinion first before proceeding.
You can upload a quote for a speedy and efficient process here: Here (no account required).