Easy Blue Valley Timberwolves vector artwork
This is about as pixelated an image we can work from to produce a good vector file. As you can see, the lettering can just be made out. This is a simple one and can be done for the standard $14. Just sign for a free account and upload the job in the vector files section.
As you see the Howling Wolf image is very blurry and not a working file for any print method. We convert this Howling Wolf Artwork to a vector file that can be used to screen printing, vinyl printing, such as stickers, wide format and banners. The artwork can also be used for engraving and other methods.
If you have a wolf vector artwork that needs to be redrawn, contact us and we can happily return a vector file print-ready. Don't spend hours trying to redraw for less than a fast-food lunch. Copyartwork.com can take that frustration away. We have redrawn countless of howling wolf artwork through our 15 years experience.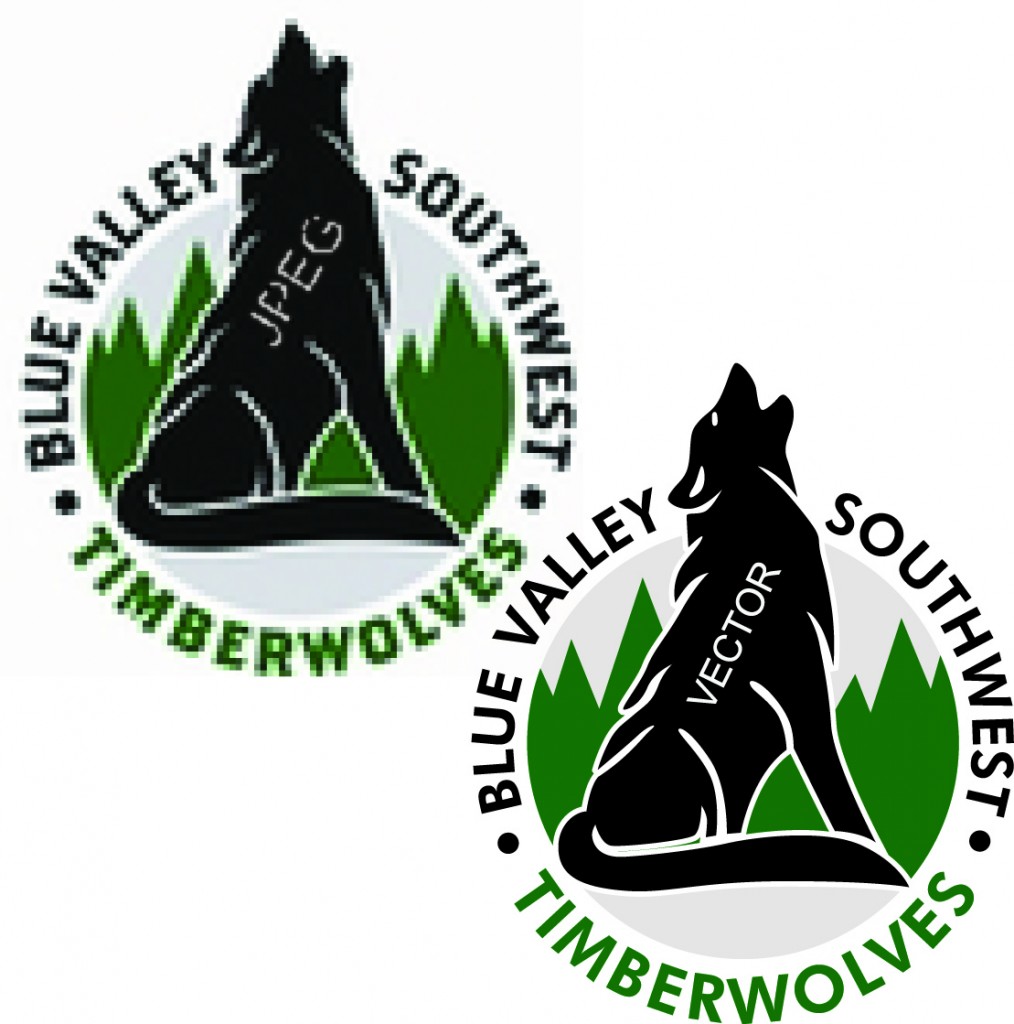 If you would like your artwork redrawn in the vector format please sign up for a free account and upload your file through the "Vectorizing" section on our website: CopyArtWork Signup Page