**Custom**
Car and graphics enthusiasts will love this one. This shows what kind of detail we can get from this type of image, and how this type of photo looks once vectorized. What's your favorite part of the vector image?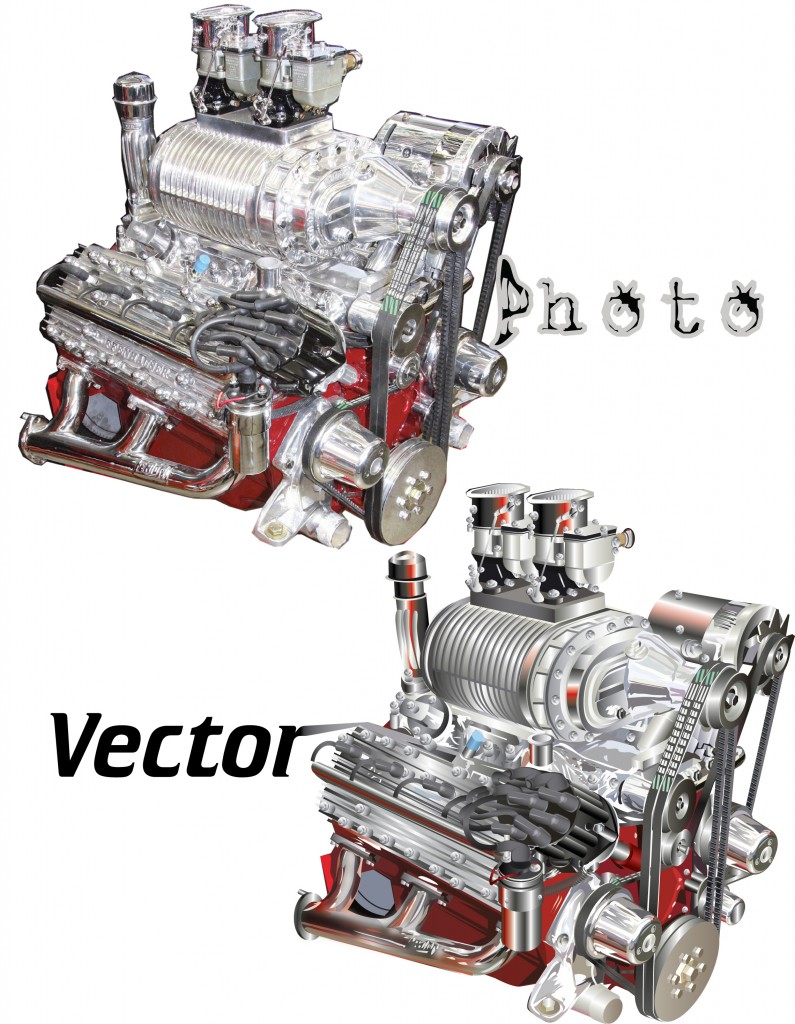 If you need something with about as much detail vectorized, you should always get a quote and opinion first before proceeding.
You can upload a quote for a speedy and efficient process here: Here (no account required).