Embroidery of small detail
There are limitations of how much detail you can get into a certain area when it comes to digitizing for embroidery purposes. Depending on the size the image will be stitches out, the digitizing would need to be done a certain way to get the look and integrity of the original image. This one was done a little over 2 inches in size.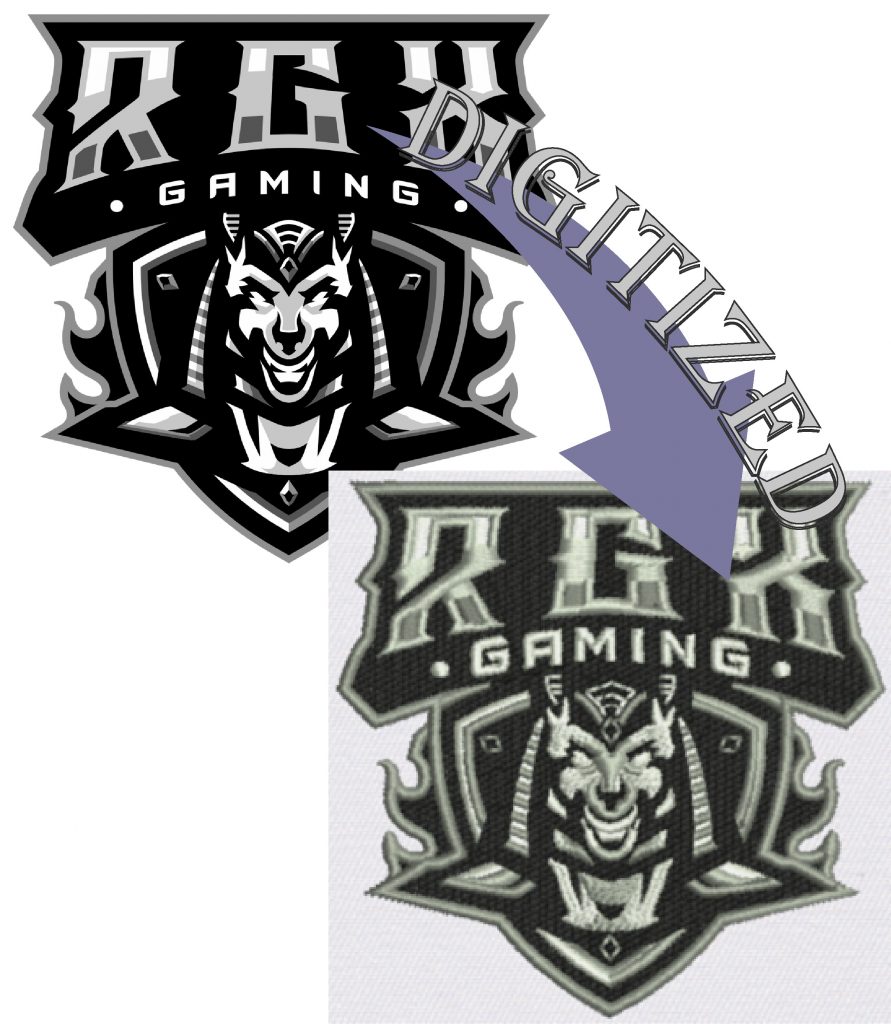 Digitizing by skilled artists
Our digitizers have the skill and experience to not only recreate designs like this in Wilcom, but also the know-how to do it in a way that will look good graphically. By using satin stitch in places like certain outlines, and tatami fill stitch on other places, the artist will make your artist look good. We will get it done!
Get your file digitized today!
You can sign up for a free account now at:
https://www.copyartwork.com/signup.php

Then upload your order through the "Digitizing" section. The process is quick and painless. And you can always call or email the friendly customer service:
phone: 909-605-6887
email: [email protected]