***Custom***
Did everyone hear who won the presidential election? The voters have spoken, and Obama has been chosen. 4 more years… till the next election.
Here is a topical sample of an "Uncle Sam" vector redraw. The artist has used different shades of colors to try and replicate the depth of the original oil painting.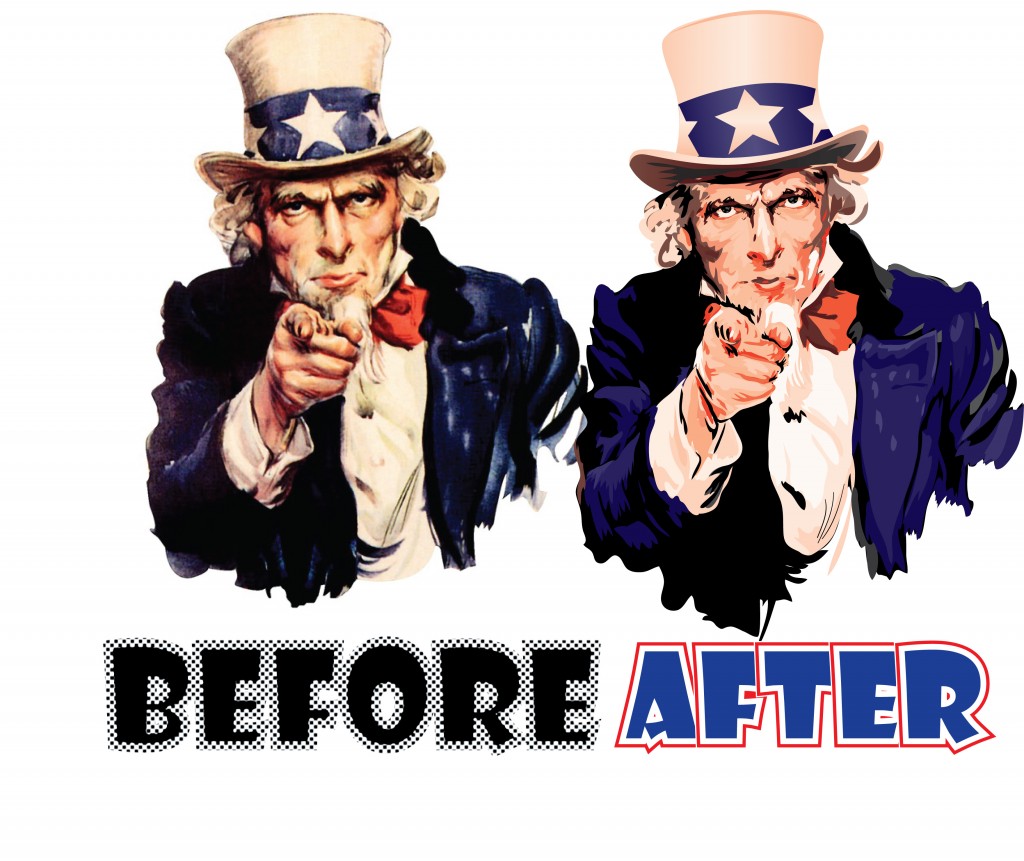 If you need something with about as much detail vectorized, you should always get a quote and opinion first before proceeding.
You can upload a quote for a speedy and efficient process here: Here (no account required).