***Custom*** Church logos
Here is a very complicated one with different elements of effects. This is a good example to see how close the vector image can be to an original in cases of this detail and types of effects. Please be aware that though the lightening and stars of shining light are in full vector, the glow effect in the background and reflected on the windshield have bitmap effects. Without the bitmap effects, the vector image would look sharper but farther from the original look.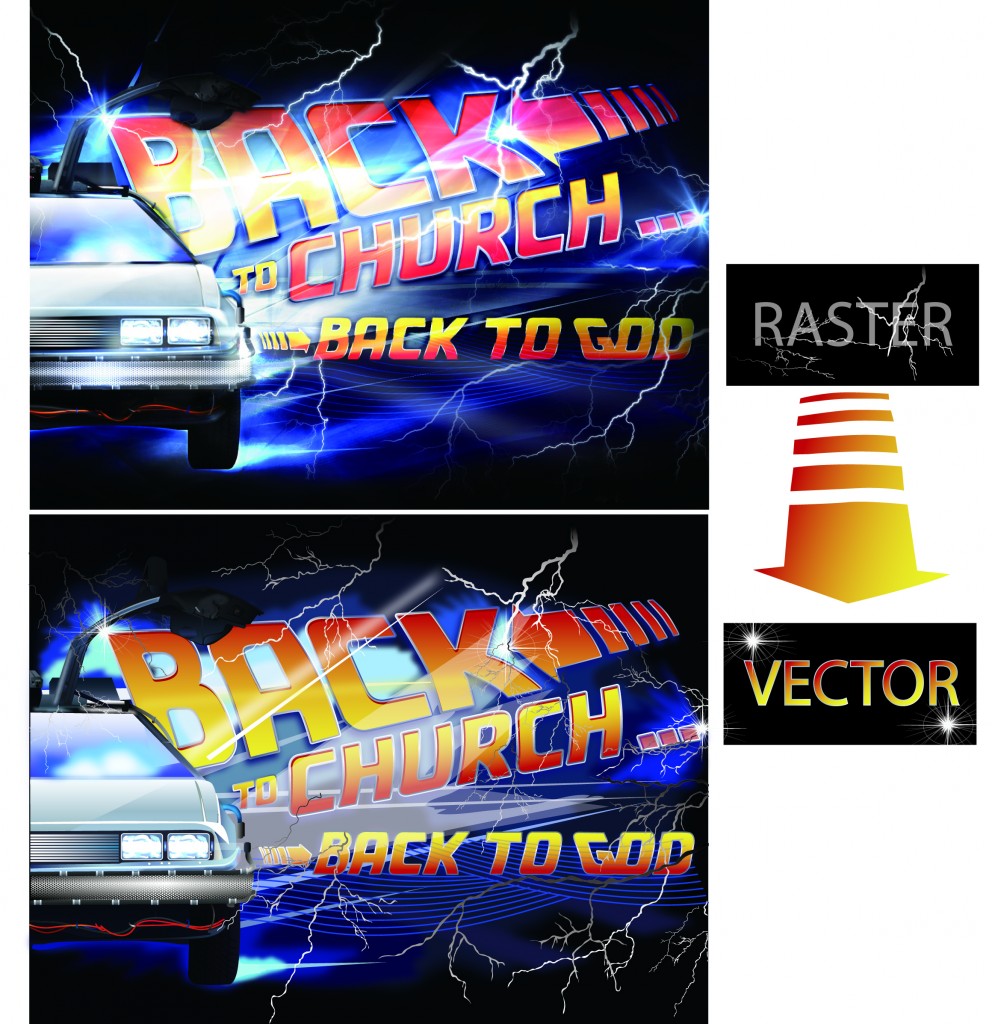 Photo to Vector
Sign Up for a Free Account

Thank you for taking the time to read our article. Please contact us at [email protected] , If you have any questions or comments. You are welcome to call at 909-605-6887 anytime. We love to hear from you!
If you like to Sign Up for a FREE ACCOUNT , please check out this link. Sign Up
If you need more information on vector service, please go here: Vector Artwork
Please specify if you need something done in full vector without bitmap effects. If you need something similar done, you should always get a quote and opinion first before proceeding. You can upload a quote for a speedy and efficient process here: Here (no account required).